[5 November 2023] — Vietnam is expected to enter a new phase of growth as the country is looking to unlock its tremendous potential and capitalise on the growing interest of international business leaders and investors.
Within the framework of Vietnam Venture Summit 2023 on October 30, the Vietnam National Innovation Centre (NIC) and Golden Gate Ventures launched a report outlining the country's growth trajectory. "Road to Greatness: Rewriting Vietnam's Growth Playbook" pulls back the curtain on Vietnam's economic resilience and examines what is under the hood of Vietnam's growth in the next few years.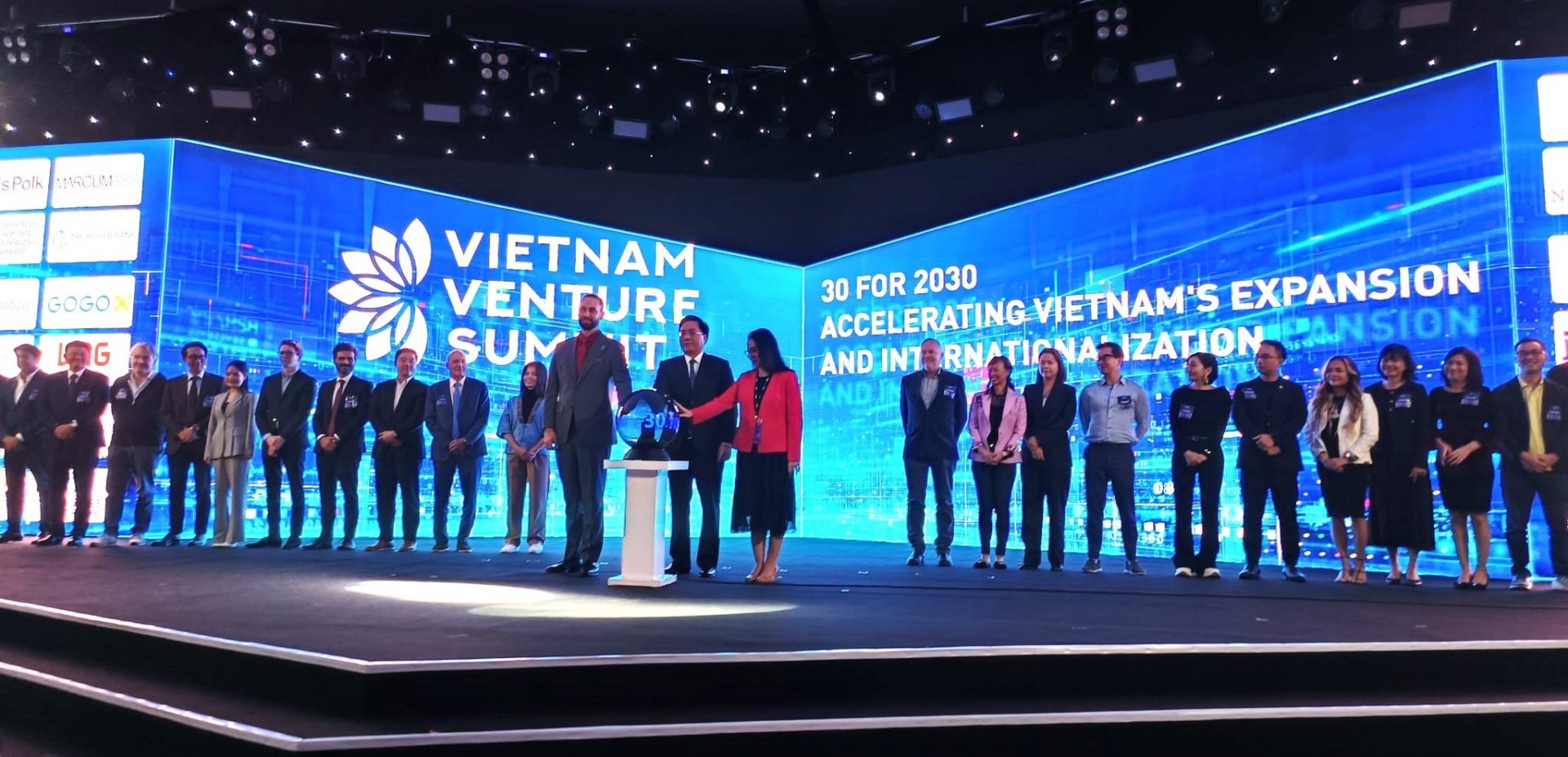 Unlike many other growth markets around the world and particularly in Asia, Vietnam has written its own playbook for success, capitalising on both a long-term view of growth and an agility to move with the changing economic environment to create a resilience that has withstood the challenges of 2023.
Since 2018, global manufacturers have increasingly shifted production to Vietnam due to escalating global politics, with the momentum building across 2021 all through 2023. This was buoyed by Vietnam's focus on creating an increasingly supportive business environment, its well-educated workforce, low labour costs and favourable global trade agreements. This five-year track record has positioned Vietnam as the natural answer to emerging global supply chain issues. As the global supply chain shift continues with manufacturing as a key driver, Southeast Asia will be the standout winner, with Vietnam leading its neighbours.
2023 has also marked a new phase in Vietnam's position as a global economic powerhouse as it strengthened strategic global partnerships with Israel, China, the Philippines and Singapore. Most recently, it elevated its relations with the United States to a Comprehensive Strategic Partnership, marking a new era of enhanced bilateral cooperation. Taken in totality, these trade agreements create a long-term runway for Vietnam not only as a leading manufacturing hub but as a centre for high-value foreign direct investment.
"In a year that has proven challenging for most economies, Vietnam has shifted its economic development into high gear, cementing itself as the new epicentre of Asia's growth. With a firm hold on the global supply chain, continued investment from multi-nationals, and a thriving startup ecosystem that is feeding the world's appetite for innovation, Vietnam finds itself in a unique position of writing a new playbook for growth that other markets will follow," said Vinnie Lauria, founding partner at Golden Gate Ventures.
A testament to Vietnam's steady rise as an economic power is the country's biggest line-up of international listings. On the heels of the international listings of Vinfast and Society Pass in 2023, the next 18 months will be dominated by anticipated listings of VNG, TIKI and CrownX.
"Vietnam has swiftly risen to prominence in Asia and continues to be a key area of focus for the NYSE," said Delano Musafer, Head of Asia-Pacific Capital Markets at the New York Stock Exchange. "I am excited by the number of Vietnamese companies showcasing continued innovation, growth and scalability."
According to the report, five key sectors are predicted to dominate Vietnam's growth, including healthtech, fintech, tech-enabled logistics, green economy and edtech. Healthcare spending per capita in Vietnam has tripled over the last five years with the rising consumer class and influx of expatriates into the country. The transaction value of the fintech sector is set to grow at an aggressive 15 per cent CAGR over the next four years to address 70 per cent of the population that still remains unbanked.
Meanwhile, in the tech-enabled logistics segment, asset-light models have become the game-changer. On the green economy front, Vietnam is leading Southeast Asia's clean energy drive with wind and solar power innovations, while edtech is a natural growth sector with the increased attention that Vietnam has gained as an investment hub - The Vietnam Investment Review.