[10 May 2013] - Vietnam's transition to an efficiency driven economy requires further and deeper reform of State Owned Enterprises (SOE). To this end the SOE reform is announced as a top priority of government in the 'Socio-Economic Development Plan 2011 to 2015'. Furthermore in July 2012, a plan for SOE restructuring was approved by the Prime Minister (see Decision 929/QD- TTg). The plan aims to restructure SOEs to increase their competitiveness and reduce their involvement in purely commercial businesses or in activities away from their core operation.
Efforts to improve the disclosure of information are a critical part of wider SOE reform and essential for improved competitiveness. International and regional good practice suggests that SOEs should report on financial stakes (including in all subsidiaries and affiliated members) and to timely disclose their annual reports, audit reports and earning statements through print, and the internet to the public.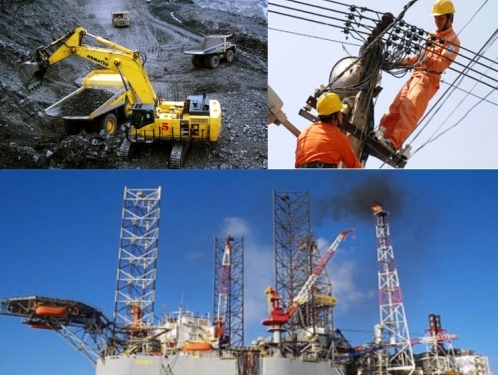 The SOE reform agenda is closely linked to the design of the Economic Management and Competitiveness Credit (EMCC). Key triggers for EMCC tranches until 2016 are focused on SOE reform and the EMCC's overall success -in terms of improve economic management and competitiveness- moves in tandem with further progress in reforming SOEs.
Under the this context, the World Bank has provided a technical assistance to the Government of Vietnam. The overall objective of this technical assistance is to support improvements to the disclosure of information by SOEs. The support focuses on disclosure of information within Government and to the public (as opposed to disclosure within an SOE) and takes stock of the current situation and provide recommendations for reform. Recommendations are informed by the Vietnam context plus regional and international good practice.
Economica Vietnam is engaged by the World Bank to join a team of international experts and the Bank's expert to implement a study on information disclosure as part of the TA. The team works closely with: CIEM; the Enterprise Development Agency at MPI; the Corporate Finance Department at the MoF who are developing a system of indicators to monitor financial and non-financial performance of SOEs; and the Government Statistics Office (GSO) who are trying to improve access to disaggregated financial information from 16 large State Economic Groups and Government Corporations. The team also works with development partners actively engaged in SOE reform in Vietnam including DFID, ADB, IMF and other relevant partners.
To achieve the above overall objectives, Economica Vietnam and the team implemented the following activities:
Take stock of the existing legal and regulatory framework and analyse compliance.

Assess actual implementation of the legislative framework and enforcement mechanisms.

Implement a survey on the website status of 100 largest SOE and SEGs

Make comparisons between types of SOE and between SOEs and private (including listed) firms.
The final product is a policy note by the team which is used to advocate for improvement in the legal framework for information disclosure by SOE. The policy note is planned to be published in mid - 2013.